When you search our website, you will see groups and meetings called Young People. These are attended by members who got sober under the age of 35. They provide a perspective on sobriety that can be a great resource. 
"Young people" are welcomed at every meeting of Alcoholics Anonymous. You will find that in A.A. we are always inclusive, never exclusive. Click here to learn more about A.A. Meetings and what to expect.
---
 (Cape Atlantic Young People of AA) =

CAYPPA
CAYPPA is a volunteer committee of people in Recovery that organize Social Events. Their goal is to create a way for people to meet up, have fun and see how life in sobriety isn't boring or lonely.
Learn more:  If you would like to get involved with this group, or to learn more about upcoming events, contact: Email Mike at:  CAYPAA@capeatlanticaa.org
UPCOMING SOBER EVENTS
Saturday, July 2nd, 2022 – Beach BBQ
Picnic food, Fireworks, Games and Music. A $10 donation is suggested but not mandatory. All are welcome to attend.
---
It's up to you to decide …… 
when your drinking has become a problem

Alcoholism is an illness. It can hit anyone: young or old.
It doesn't matter how long you've been drinking, what you've been drinking or even how much. 
It's what happens when you drink …… that could be the problem
---
Looking at your Drinking
Only you can decide whether you might have a problem with your own drinking. Here are some areas to consider if you think you may be an alcoholic.  Take a look at these 12 questions. 
Do you drink because you have problems? To relax?

Do you drink when you get mad at other people, your friends or parents?

Do you prefer to drink alone, rather than with others?

Are your grades starting to slip? Are you making a mess of your job?

Did you ever try to stop drinking or drink less – and fail?

Have you begun to drink in the morning, before school or work?

Do you gulp your drinks?

Do you ever have loss of memory due to your drinking?

Do you lie about your drinking?

Do you ever get into trouble when you're drinking?

Do you get drunk when you drink, even when you don't mean to?

Do you think it's cool to be able to hold your liquor?
If you can answer yes to any one of these questions, maybe it's time you took a serious look at what your drinking might be doing to you.
---
Explore More Info…
Our Hotline is anonymous and volunteers answer calls 24 hours a day. If you would like to talk to someone about your drinking or find learn more about sobriety, call us. 609-641-8855
The AA Meeting Guide App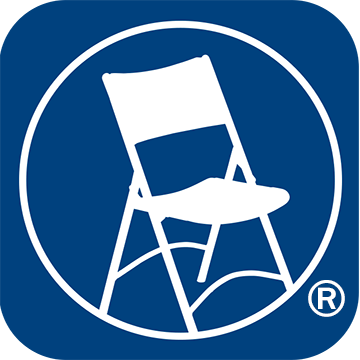 A free app can help you search for an AA Meeting at any city for any time of day. Click here to search all meetings on our website now. Click here to learn about app.
---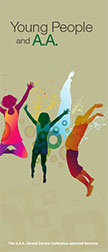 Pamphlet for Young People in AA. Click here to view.
---
 [ai1ec tag_name="Young People"]